WE'LL TELL YOUR STORY
IN THE PERFECT FORM
We come up with fresh ideas for our clients and help implement the current ones. We have a strong hinterland in conceptual design, visual effects, digital and classical drawing, animation and graphic design. To be with the times, we are always learning new things to bring our clients as much value as possible.
CREATIVE, CONCEPTUAL AND MARKETING CREATION
We'll tell your story, design the form and platform of communication of your product or service so that you attract as much interest and customers as possible. We'll use all our creative ideas and tricks to tell the story of your brand, campaigns and other opportunities. We'll give your project a fresh breeze, including the definition of the marketing profile of your company, service or product.
| | |
| --- | --- |
| | Originality and an unbiased view |
| | A good idea sells and makes you visible |
| | As they say, the shoemaker's children go barefoot ... maybe you'll reveal with us that they're barefoot :) |
| | Sometimes you just don't have time to think, we'll do it for you, so you can focus on what you're really good at |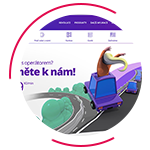 GRAPHIC DESIGN, WEB IMPLEMENTATION,
PRINT
We'll communicate your idea in a suitable, interesting and craft-perfect form so that every crown invested returns to you and brings you little brothers.

We create comprehensive implementations of design, content and technical parts of websites, creative visuals, functional and impressive banners and advertisements, brochures, leaflets and other printed matter down to the last detail.
| | |
| --- | --- |
| | Let your clients see that you care about how you present yourself |
| | Stand out among rivals |
| | Cut a fine figure ;) |
| | Be well seen |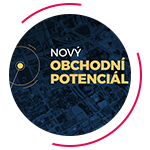 ONLINE CAMPAIGN MANAGEMENT, GOOGLE ADS, FB, SKLIK
We can manage online campaigns so that your investment pays off. Set goals and we will arrange for them to be met. We promote your content via FB, Instagram, Google and Seznam. We will precisely target your audience that interests you. Precise targeting will increase the probability of an ad clicking on your website, e-shop, product.

| | |
| --- | --- |
| | A well-spent investment |
| | Creating a relevant audience |
| | Increase interest in your product/service |
| | Increase web attendance |
| | Conversion of customers to clients |
---
INTERACTIVE WOW PRESENTATION
Present your company, service or product using modern design, interactive elements, story and gamification approach and capture 80% of your audience. Modern, tasteful and tailor-made presentation designs, non-linear passage of presentations. Well-known PPT format executable on any device with full functionality. Possibility of adding analytical tools and content management in our platform.
| | |
| --- | --- |
| | Up to 80% higher audience engagement effect |
| | Don't worry, let your presentations do the pros |
| | Interactive presentation breaks the ice, especially when it is conceived cleverly |
| | Sell ​​more |
| | Self-confidence during the presentation |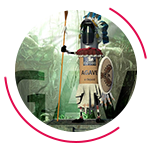 ANIMATED VIDEOS
AND MOTION DESIGN
Create an animation, video or explainer with us for every occasion and communicate with your customer in the most effective way. Handmade videos and animations. All in one production - from idea, screenplay and storyboard to animation, sound and music. A marketing tool that has proven results
Logo Animation | Explainer video | Visual Effects VFX | Animation and motion design in 2D and 3D
| | |
| --- | --- |
| | Creation from A to Z - you don't have to worry about anything |
| | Video is the most effective form of communication |
| | A good investment if a plan and goal are created for it |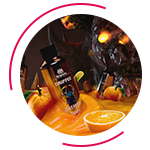 3D GRAPHICS, VISUALIZATION, VR, AR
A mascot, commercial, product video or "like from Pixar" visualization that effectively sells you a project, company or product, for a fraction of the price.
Copyright characters
Hyper realistic visualization
Development for virtual and augmented reality
3D modeling, rigging and animation



| | |
| --- | --- |
| | Effective communication of your idea |
| | High produkction value |
| | Now is a good time to be among the first at the forefront of technology |